The Doctor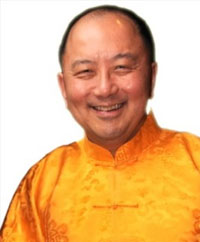 Dr. Henry WONG Meng Yeong obtained his bachelor of dental surgery degree from the University of Singapore, post-graduate masters degree in periodontics from the University of London and has been admitted to the roll of specialists of the Academy of Medicine, Singapore. He has lectured locally at National University of Singapore and internationally at Harvard and University of California. Dr. Henry Wong has also lectured in Sydney where he holds an honours degree in Master of Health Science from the University of Sydney.
Dr. Henry Wong Meng Yeong is fluent in English, Mandarin, Cantonese and also speaks Bahasa Indonesia.
Dr. Henry Meng Yeong WONG received his training in art in watercolours and oils in the USA. His paintings and commissioned works are found in private collections internationally.
Mission statement
Our aim is to deliver ethical, evidence-based, painless periodontal therapy to maintain oral health, prevent tooth loss in a state of the art environment.
The Clinic
The clinic is located at Mount Elizabeth Medical Centre #04-04 which is linked to Mt. Elizabeth Hospital. With well trained staff fluent in many languages, and infection control protocol , the clinic is equipped with digital radiography and CT scans.